Hi everyone! I've been browsing around a lot of people's blogs and have been wanting to create one as well but just haven't found the time UNTIL NOW!
My first post will be on my Friday night date with my Mr. We dropped off our baby, Gavin, at my friend's house and had dinner there. Then we were off to the bar that my Mr. introduced me to when we first met. Had a couple drinks then headed to watch Xmen. All I gotta say about that movie is... Hugh Jackman and Daniel Henney are soooo HOT!!! :P
Here is my look for the night: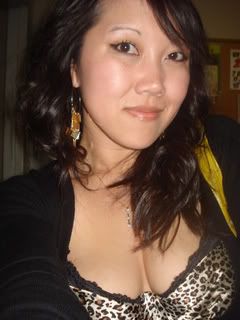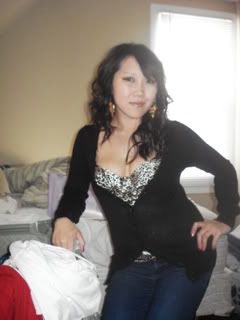 me and the Mr.
eyes:
4 different brown shades from my 120 pallet
Jane Gel liner in black
NYX liner in black
CG Lash Blast

face:
Maybelline Mineral Power foundation in Creamy Natural
Jane Be Pure Mineral Bronzer in Golden Dust
Maybelline blush, forgot the name
ELF powder in tone 2
That's it for now! Thanks for viewing!